Anima Agyeman Hair Story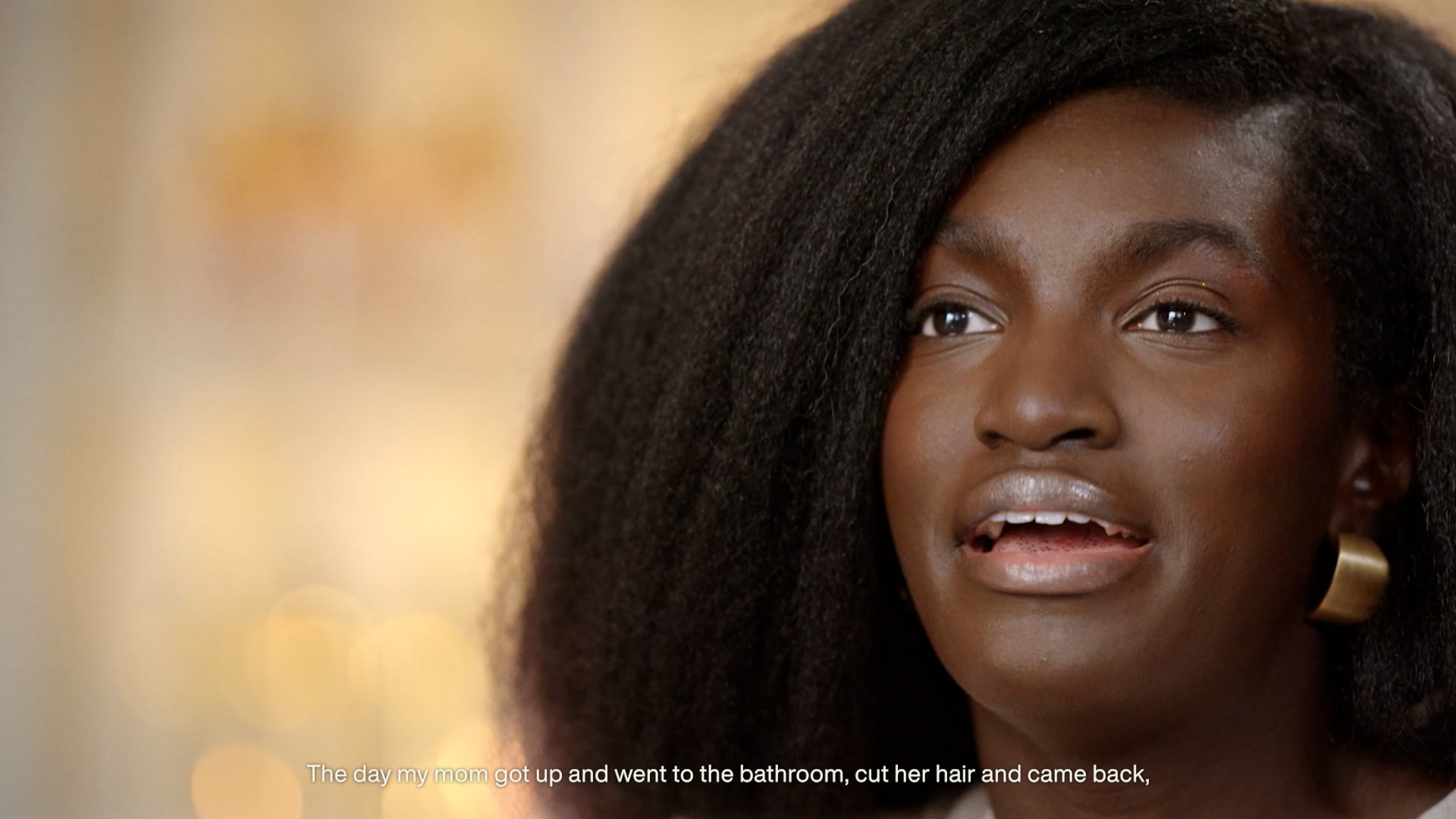 Easier. That's what model and content creator Anima Agyeman thought her hair needed to be. To conform. Be more socially digestible. So, when she became a model, she gave the industry the freedom to make it so. Yet, the more stylists tried to handle her hair, the more she realised they didn't know how to. They would over manipulate it or use products and tools that were unsuitable - and she was worried. For her hair, but also for the industry. If she didn't speak out and protect her natural hair, what was she saying to the natural haired models who walked on set after her. 
So, she made some changes. Like finding out the look before a shoot. Prepping her hair the day before. And learning how to take real care of her hair, with Harklinikken. While her scalp was damaged from the styling requirements of her job, her real concern was finding out what her hair needed to thrive. Based on her consultation, we designed a complete product routine for her unique scalp and hair profile, including a customized Hair Gain Extract. The Hair Gain Extract would combat the flakiness and dryness of her scalp, while the cleansing and hydration products would give her hair the moisture, nourishment and protection it needed - both for hair type and for her job.
Our personal approach to scalp health and hair gain means Anima now knows that she needs protection before cleansing because of her hair's texture. That optimal hydration defines her curls and helps her retain her length. And that with the right care, her hair can be consistently healthy rather than prone to fluctuations.
Most importantly of all, she now knows that no one can take better care of her hair than she can.
Unsure where to start?
We only accept candidates who we believe we can help, which is why our online Hair Assessment is the best place to start. Based on your results, you will either qualify for immediate treatment or we will organize a consultation.