Jennifer Grey Hair Story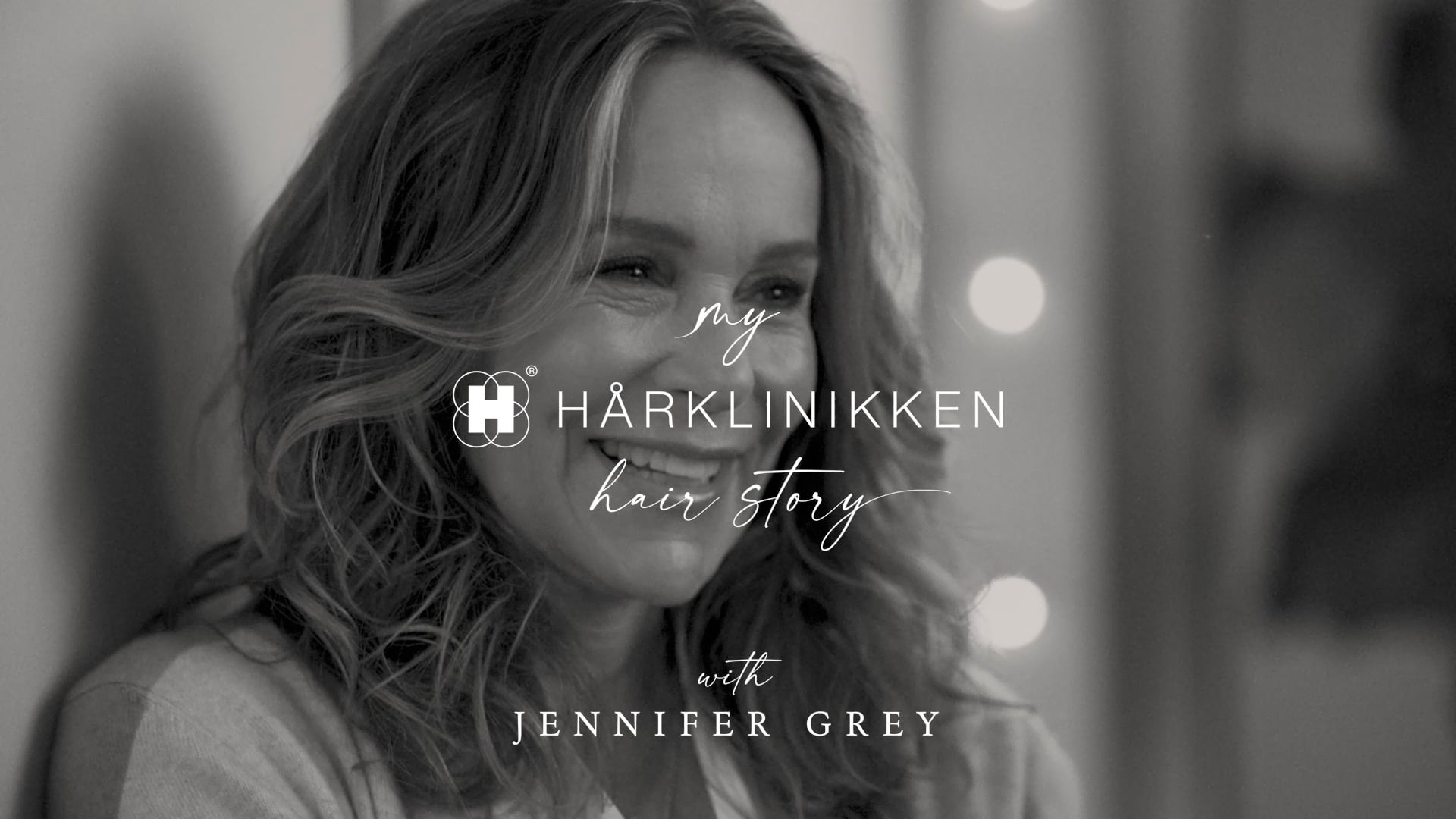 But in early 2020, actress Jennifer Grey started to notice changes in her hair. It felt and looked less full. It lacked its usual vibrancy and volume. And it couldn't seem to grow past a certain point. "It's no big deal," she would tell herself, but the truth was - she was worried and she didn't know who to talk to. She hadn't really heard women speak about hair thinning or hair loss - and the more she tried to find out about it, the more isolated she felt.
Luckily, her hair colorist suggested that she book a consultation at Harklinikken. After assessing her scalp and hair, we discovered that Jennifer had early signs of AGA - or Andro Genetic Alopecia - a relatively common scalp condition that causes hair follicles to shrink and produce fewer and thinner hairs with a shorter growth cycle. AGA can affect anyone due to a variety of factors, but is prevalent amongst menopausal and post-menopausal women due to hormonal changes.
With these learnings, we were able to develop a targeted treatment plan that could address her condition, including a customized Hair Gain Extract developed for her unique scalp profile. We were also able to listen to her concerns, answer her questions, and give her the reassurance that her situation was completely normal. From early on in the treatment, she noticed positive changes. Her hair volume increased, the quality of her hair improved, and it felt healthier than it had in years. By the 4-month mark, her hair was starting to look and feel like it always had. And today, Jennifer can finally say she's confident about her hair again.
Unsure where to start?
We only accept candidates who we believe we can help, which is why our online Hair Assessment is the best place to start. Based on your results, you will either qualify for immediate treatment or we will organize a consultation.