Michelle Salas Hair Story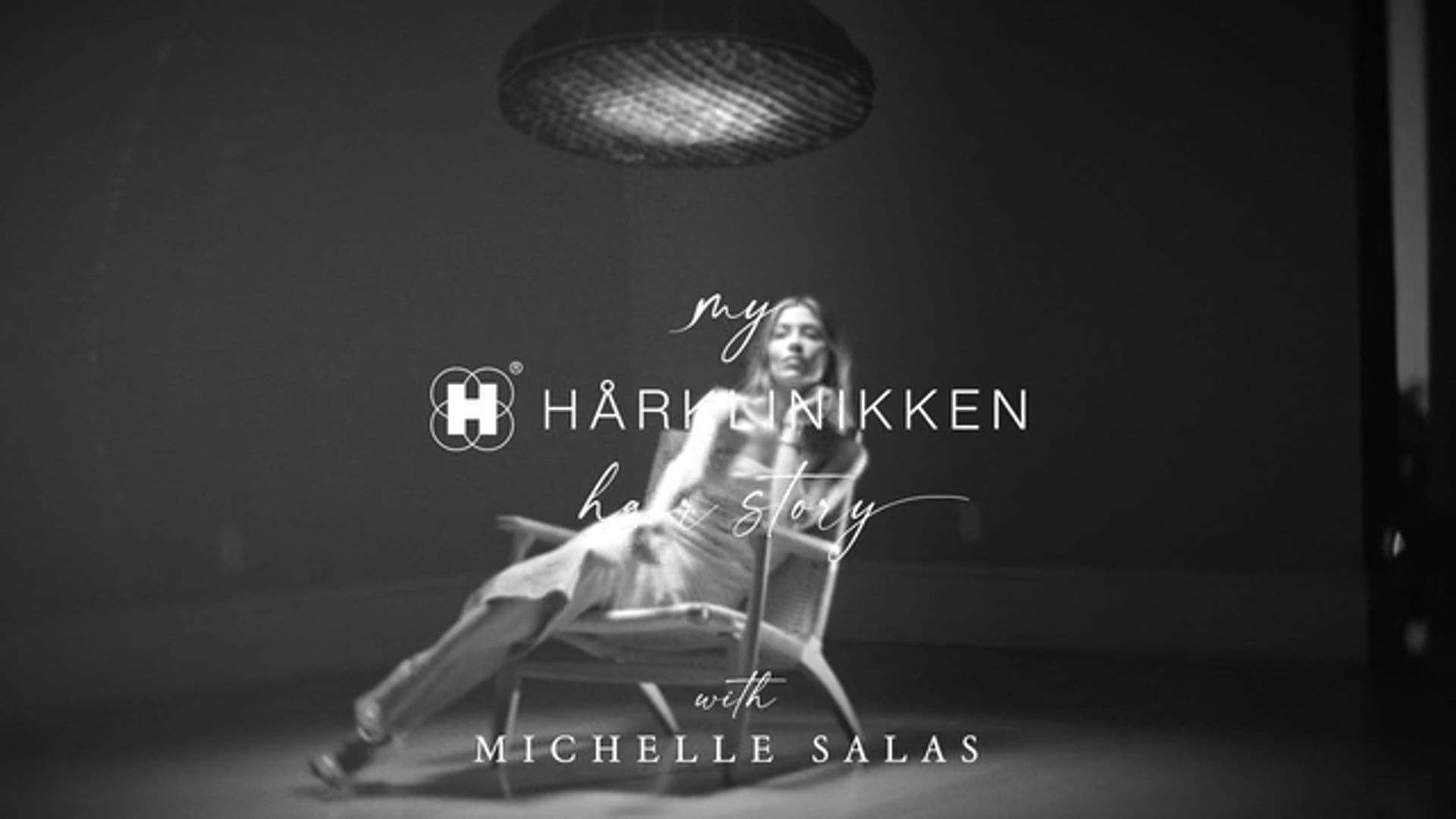 Michelle Salas had a lot to love about her life. She was an international model. A beauty influencer with millions of followers. A fashion designer. But one thing she couldn't love was her hair. Years of using hot tools, chemical products and hair dyes had left it visibly damaged and worryingly thin. She knew she needed to take better care of it - and quick. But it wasn't until she bumped into a friend, who had struggled with hair thinning for years, that she realised what was possible.
Her friend's head of hair had completely changed. It was long, beautiful, healthy. It was Harklinikken. She told Michelle that after trying everything from pills to hormones without success, she'd started using the Harklinikken Hair Gain Extract - and the results were clear to see. While Michelle had never suffered from hair loss, her hair was in a condition that worried her, and she was desperate to repair the harm and restore it to health.
Following an initial consultation with a Hair Specialist, where we assessed the condition of her scalp and hair and built out her unique profile, we prescribed Michelle a full treatment plan, including a customised Hair Gain Extract. When she returned for her follow-up after three months, she noticed that her hair was noticeably fuller. By her second follow-up, her hair was thicker, more vibrant, and healthier than it had been in years. And today, her treatment is a normal part of her beauty routine - giving her the hair she wished she'dgain back.
Unsure where to start?
We only accept candidates who we believe we can help, which is why our online Hair Assessment is the best place to start. Based on your results, you will either qualify for immediate treatment or we will organize a consultation.